­
Google Photo Auto Backup & Auto Awesome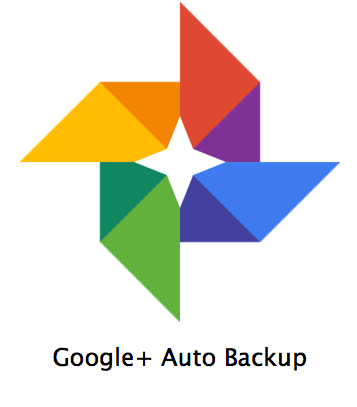 Having a smartphone is something common, yet very fun, because with it you can have access to the latest information, take photos or create videos at your own pace. However, we know that no device is perfectly safe from errors or any other type of damage, so that's why you have to make sure that you create a backup of your photos and videos as often as possible.
How to use Google Photo Auto Backup
Android/iOS device owners can easily do that with the help of Google Photo Auto Backup. This feature will provide you with the ability to automatically back up your videos and photos to Google Plus.
On an Android device, you can turn on/off this function by opening the Photos application, touching the menu button, selecting Settings and then switching the Auto Backup option to either on/off.
If you are an iOS device owner, then you can also use the Auto Backup function, although this time the process is a little different. You first need to open the Google+ app for iOS, touch the menu icon, press the gear then select Camera and Photos. In this window you can switch the Auto Backup setting either on/off, depending on your needs.
How to use Auto Awesome (Automatic and manual approach)

Automatic
With the help of these images you can actually create impressive videos [1] or add cool looking effects [2]. In order to do this you must install the Auto Awesome application for iOS and Android on your mobile phone, then you have to turn on the Auto Backup function as portrayed above. What remains to be done is to simply take as many photos and videos then the application will automatically create videos and edited photos out of them, without requiring your input. The great thing here is that your original images won't receive any changes.
Manual
However, if you think that you need full control over the movie creation process instead of letting it perform automatically, then you have to use the Google Photos app. This particular method only works with Android devices that are version 4.3 and up. You need to open the Photos app, touch the menu icon, select photos and then use the option to create a Movie. Once that is done, you have to touch the videos/images you want to add in the movie, then press Select. After everything is complete, you can play the movie to see the results or share it with your friends. You can perform any other changes if you want, and when you are fully satisfied with the results you have to touch Save.
Google & PhotoLove
Thanks to a recent update, our PhotoLove product now provides the ability to connect to your Google account with ease, so we can access the images stored in your Auto Backup folder or your Google Plus account, then transform them into vibrant works of art. We created this new service to help you bring your photos to life by transforming them into vintage prints. Try it out now and print your Google photos!

[1] https://support.google.com/plus/answer/6027520?hl=en&ref_topic=6034292
[2] https://support.google.com/plus/answer/3113884?hl=en&ref_topic=6034292