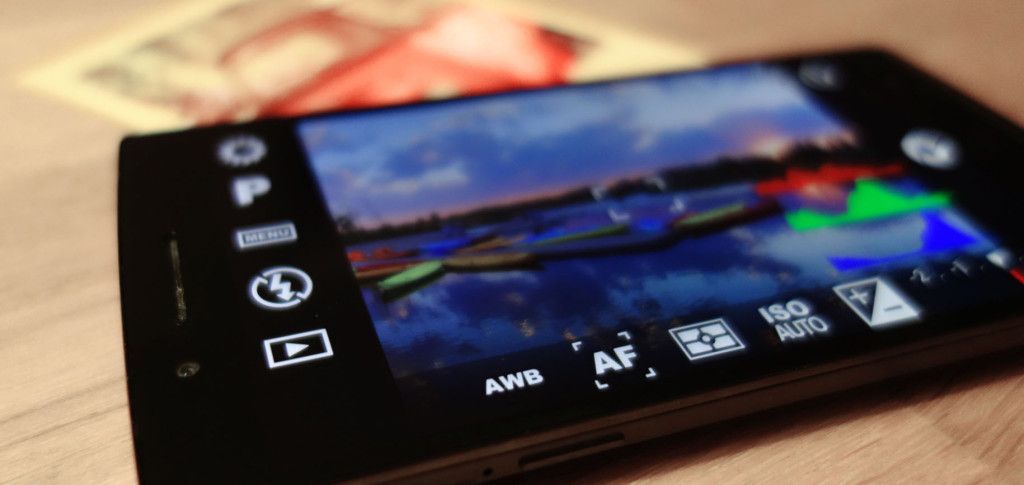 While photo cameras were the best way to take pictures a decade ago, nowadays the smartphones are integrating impressive cameras that make the whole process of taking pictures a lot easier. These devices offer better and better camera quality as technology evolves, so the need for a professional camera slowly fades off, especially if you are only a home user. No matter the mobile operating system you use, there are lots of applications that can help you take pictures and edit them with ease, without having to connect to a computer.
Android
The Android platform is home for a large number of devices, and there are lots of applications that help you take advantage of their varied functionality.
Camera ZOOM FX is one of the best applications that you can find on the Android platform because it brings some helpful features such as a stable-shot mode, voice activated shooting and an overlay that can help you perform modifications on the fly. The quality is great, you can easily make adjustments before or after you take the photo, and this includes filters, borders, frames. Camera ZOOM FX even brings its own editing features.
Camera FV-5 is another app that brings a great set of features. The quality is a little lower than the one provided by Camera ZOOM FX, yet it does deliver some advanced features like white balance, light metering, aperture, exposure time modification and so on. All of these combined make it a very useful tool for all types of users.
Snapseed is a tool with a precise goal, and is to filter photos. What makes it really interesting is that is basically gives you complete control over the filter, so you can modify the landscape in any way you want. It's easy to use, free and the filters don't interfere with the overall picture quality. While it might not enhance the output quality, the tool is great if you want to add filters and crop/rotate/resize or change focus.
Pixlr Express, also known as a good rival of Photoshop will help you get an incredible result. It comes with a stellar interface that allows you immediate access to just about any type of correction you want to perform and, on top of that, it makes the whole editing process streamlined and interesting. This is a must for users because it's the easiest to use out of all Android photo apps, and the results can be more than impressive.
iOS
Popkick is one of those tools that can help you turn your photos into a work of art. This app brings a funky style, changing the way your photos look, and it doesn't modify the output quality, which is great. You load the image in the app and then you can modify the filters as you see fit.
PicLab HD is for the professional that does want to perform multiple photo edits on an iOS device. It brings a plethora of changes like color modifications, positioning, opacity, rotation, size, layer illustration and numerous others that in the end offer a stellar quality. PicLab HD basically helps you modify your image so it will look at its best.
Photoristic HD is a photo editor that removes the unessential features from a major photo editor and instead it caters to the needs of the normal, home user. It's precise, easy to use and if you use it correctly, then you can enhance the quality of the photo quite a lot.
It's important to know that no matter which type of device you use to take a photo, all these images will be stored in the Gallery if you need to access them at a later time. Uploading them to Instagram for example is very simple, as you just need to install the Instagram app and then upload the images from your gallery.
If you think that digital photos still don't bring you that unique feeling you get when holding a photo in your hand, then you need to visit https://www.photoloveprints.com/ right away. Our service enables you to bring your mobile images to life. You need to upload your photos and, after that, select the location where you want to receive the prints. We offer worldwide free shipping and you will get your images already in 4-5 days, depending on your location. If you want to hold your mobile & Instagram images in your hand then start now!
Links for the apps:
Android
https://play.google.com/store/apps/details?id=slide.cameraZoom
https://play.google.com/store/apps/details?id=com.flavionet.android.camera.pro
https://play.google.com/store/apps/details?id=com.niksoftware.snapseed
https://play.google.com/store/apps/details?id=com.pixlr.express
iOS
https://itunes.apple.com/us/app/popkick-colorful-camera/id654829738?mt=8
https://itunes.apple.com/us/app/piclab-hd-design-studio/id688319243?mt=8
https://itunes.apple.com/us/app/photoristic-hd/id679356238?mt=8