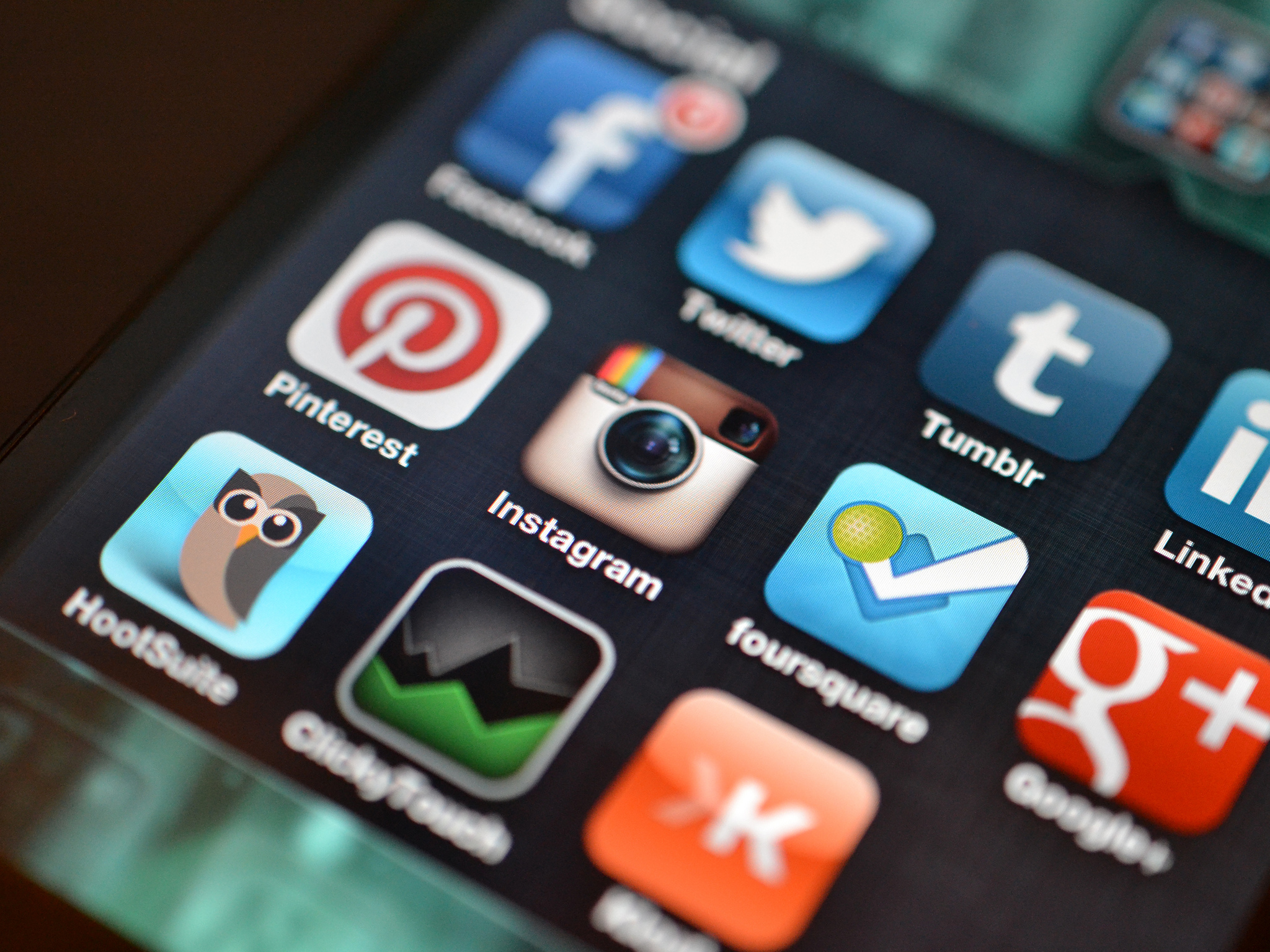 Image Credit: Jason Howie
Have you ever wondered how many digital images are shared per day?
Well, this might either surprise you or not: it lies in the millions.
They are shared everywhere you look – facebook, instagram, whatsapp, twitter and other favourite platforms. It has never been so easy to share moments as it is today. Easy as this: Olsy Sorokina guides you through choosing the right photo sharing platform for you and your business. Chris Makara then has tips on scheduling instagram content so that you can take those beautiful pictures when the lighting is just right.
What does this mean for the value of each picture? The value changes with the effort you put into it, either less or more. You take pictures so quickly, that these are soon forgotten. Ever wondered how to preserve your photos? Kristen Shamus can tell you how!
Not too long ago this was very different.
We had some selected photos and those were the ones we treasured for years. They were carefully placed in handmade photo albums or in frames which were placed around the house like the ones Ashley Hackshaw did to spice up mementos.
People have chosen the mainstream of digital technologies, but at times, they tend to return to old traditions. New York Times editor David Gonzalez features how the vintage technologies can still work out in today's digital worldview.
Resurgence of the Polaroid
In the last years, polaroids have come back from near extinction, with their special characteristic of nostalgia and poetic old-fashionedness. Meghan Neal elaborates the detailed revival of this "physical instagram".
The rebirth of the polaroid has surged through the influence of a new generation of photographers; One of them being the American Mike Brodie, who continue to develop the polaroid technique and have caught the interest of teenagers and young adults.
Image Credit: Michael Warren
This is a new experience in an era where images have become inflationary.
Mike Brodie considers polaroids perfectly intimate and seductive because of their slightly faded colours and tender incisiveness that makes them rare for people of any age. Confer Sean O'Hagan's interview with Brodie about this Polaroid Kidd's adventures.
Just in case you are looking for a polaroid camera, Dan Finnen offers several tips on how you can choose used polaroid cameras for the vintage feels.
Celebrity' Polaroid Fever
Not only have the young crowds been enchanted by photographers' polaroid works, celebrities are becoming ambassadors for the old film look as pointed out by Tess Reidy.
Taylor Swift formed part of the resurrection when she released her new album 1989, which sold 5.8 million copies in the United States in the first week alone. Julio Ojeda-Zapata took a close look at how Swift's celebrity status impulsed the whole sector.
The album features creative polaroid artwork and each physical copy includes a couple of imitation polaroids as a memorable gift to her fans.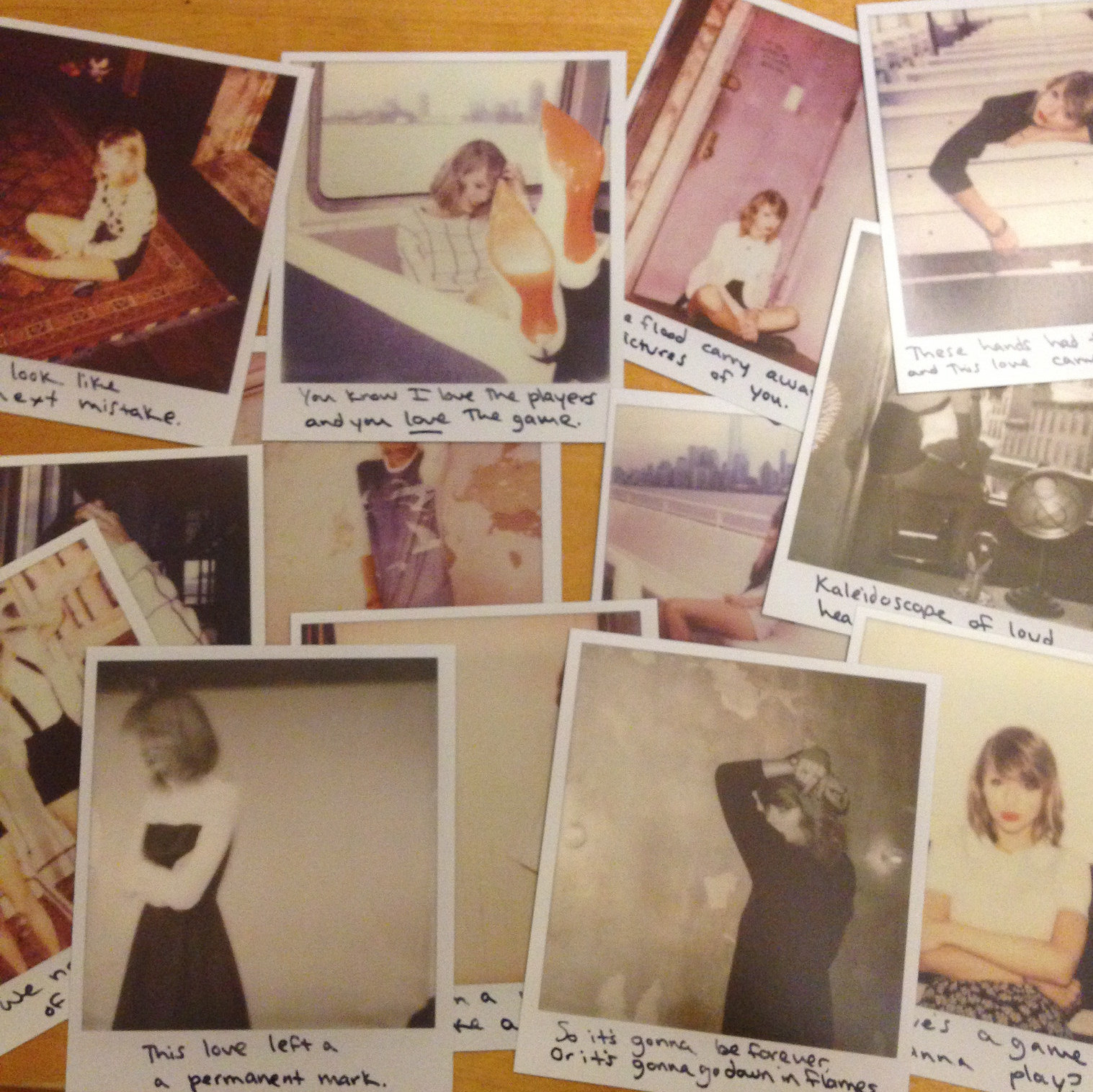 Image Credit: Self_Same-Self
Along with Taylor Swift, other celebrities such as FKA Twigs, Lana del Rey and Miley Cyrus have shown off their best looks through polaroids portraying a touch of trashy transience and beautiful melancholy. Get inspired by these hollywood "portroids"!
Beautiful Polaroid DIY Projects
Not only has the fever for these snaps spread in the celebrity world, people who love creating crafts have started using polaroid frames for stunning arts and projects.
Pinterest and creative blogs focusing on DIY "do it yourself" for decorative purposes, events, and even heart-warming gifts have spread the love of creating masterpieces with these intimate frames like Theodora Lee's.
The possibilities are endless, and each of them more inspiring and unique than the other. They could vary from polaroid-themed weddings to beautiful hand-made wall designs for your home. Kristin Tweedale show several wall decors.
Have you ever created your own DIY project? We've got a beautiful suggestion for a polaroid light display you can make yourself to bring life to an empty wall. So keep on reading to find out how.
Instructions:
Use a beige strong string or twine and white self-adhesive hooks to get started.
Try to find some wooden clothespins or one with a decorative print.
Send your favourite collection of Instagram pictures to PhotoLove, so you can get them carefully printed and sent to you by mail. Try to find some petite white lights that elegantly blend in with your wall.
Next, you have to determine the length of the strings that will hang horizontally between the two self-adhesive hooks. Always make the strings longer, so that they can hang loosely between both hooks.
Tie the string between the hooks tightly on each end, so they can hold all the polaroids.
Take your polaroid frames from PhotoLove and start placing them on the string with the clothespins. The space between the pictures is all up to you and your personal taste.
The last step is to take the twinkling lights and hang them on the strings. Tying the ends and also taping them are possible alternatives. Now you will have a stunning wall of illuminated memories with an artistic polaroid effect that astounds viewers at first sight.