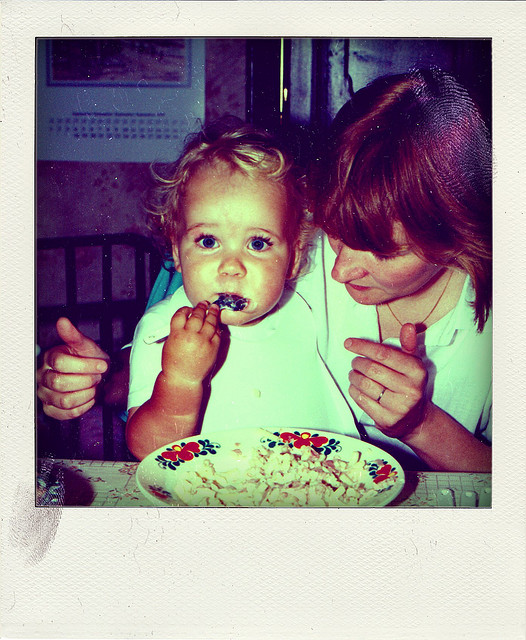 Credit: Stijn Hosdez
Have you been searching for the perfect gift for Mother's Day this year?
In case you are still wondering, it will be May 10th and that is coming very soon.
We have been looking ourselves too and were overwhelmed with discount offers, promotions, expensive gifts. But the most important thing on Mother's Day is to show appreciation, and we believe everyone can do it in a cool and unique way without spending a lot of money.
Mother's Day is to celebrate our gratitudes to our Mom and let her know that you are thinking about her no matter how vast the distance. Sometimes we get carried away by self-imposed busyness. Thanks to Mother's Day, we are reminded to pause a moment and show some love.
So, we put together a list of Mother's Day gift ideas to help you to choose the right gift for your unique Mom, including some vintage inspired ideas for the fans.
Check it out!
1.PhotoLove Memory GiftBox
2.Handmade Photo Album
3. Matcha Tea Gift Set for a Healthy Mom
4. The Vintage Pyrex Poster
5. The bittersweetness
6. Fuji Green Tea Collection from The Body Shop
7. "Beste Mama" Personalized Pillow (German)
8. Eccentric Flower-Eaters
9. Family Infographic
10. Housewife tarot
11. Three Little Words necklace
12. A great vase for flowers of May
13. Cool Mom Apron
14. Take her out for dinner
15. Jolly Bouquet
16. Breakfast in bed for the Queen
17. Personalized necklace
1.  PhotoLove Memory GiftBox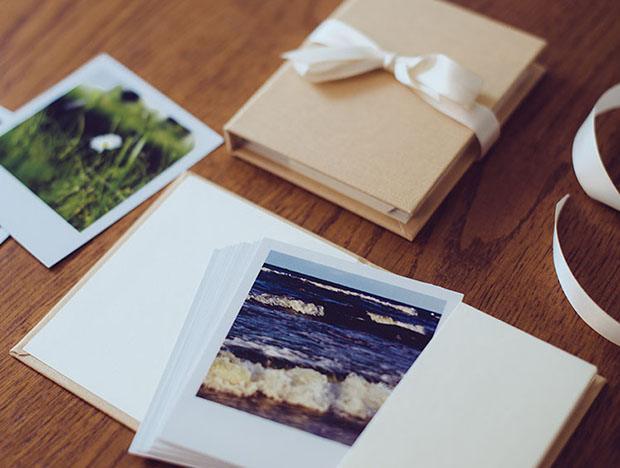 At PhotoLove, vintage prints packages start from 5€ + 11.90€ for a handmade GiftBox. For a fast and easy present, just select the most beautiful memories with your Mom, send it and add a delivery address and she will receive the gift box within a few days.
Especially when you two do not live in the same place anymore, this will be a sweet surprise that can put a smile on any Mom's face.
Order now and get your gift delivered on time for the big day!

2. Handmade Photo Album
This requires a bit of work from your side.
Instead of buying the vintage prints in a box from PhotoLove, you just get the pictures printed out, and make an album out of them.
There are many different ways, for example glue the photos onto a strip and place them in a box so they stay together. Do it in a timeline or just randomly.
Or stick the photos on pages of a notebook with  some lovely words as caption written by you.
Some tutorials:
http://www.photoloveprints.com/blog/de-diy-photolove-memory-mit-herz/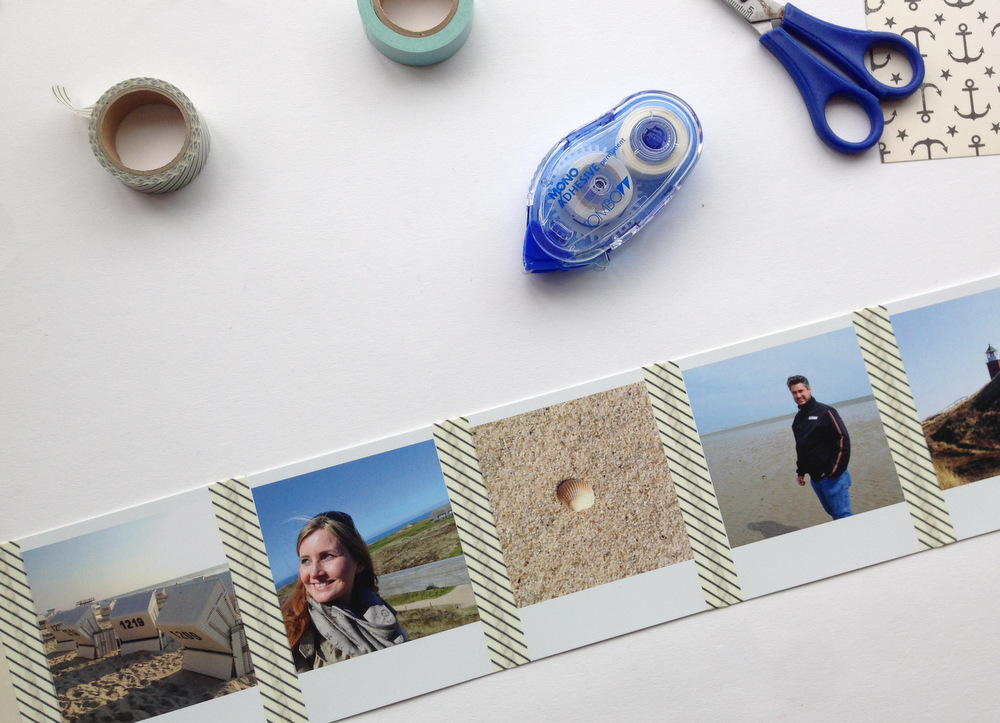 http://www.photoloveprints.com/blog/diy-memories-box/
Try it out. You will be surprise how creative you can get with those beautiful polaroid prints.
3. Matcha Tea Gift Set for a Healthy Mom

You probably see the matcha trend getting bigger in the Western world in recent years. In most hip cafes in big cities, matcha drinks and desserts can easily be found.
Credit: Matchasource
The Japanese green tea does not just taste great, it has lots of health benefits that would make a perfect gift for Mother's Day, to show Mom that you care for her well being (not to mention catching up with the hottest trend 😉 )
No, I mean it. Matcha powder has many antioxidants. It boosts your immune system, promotes cardiovascular health and mental alertness due to the fair amount of caffeine contained, however lower than coffee, says OrganicFacts.
You can find Matcha Powder very easily on Amazon, but why not go ahead and get Mom a ceremony gift set for the full experience?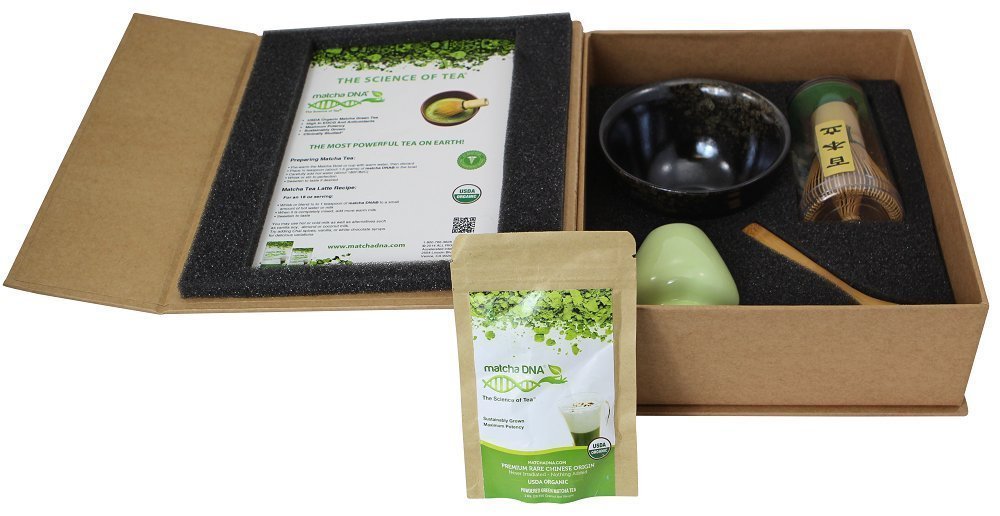 Credit: Amazon
Matcha Tea Gift Set – Matcha Tea Ceremony Set by Matcha DNA Price: $49.99
4. The Vintage Pyrex Poster

For a vintage loving mom, why not a poster of the iconic Pyrex glassware to decorate the kitchen? It is more chic than just buying her kitchenwares that she has too many of already.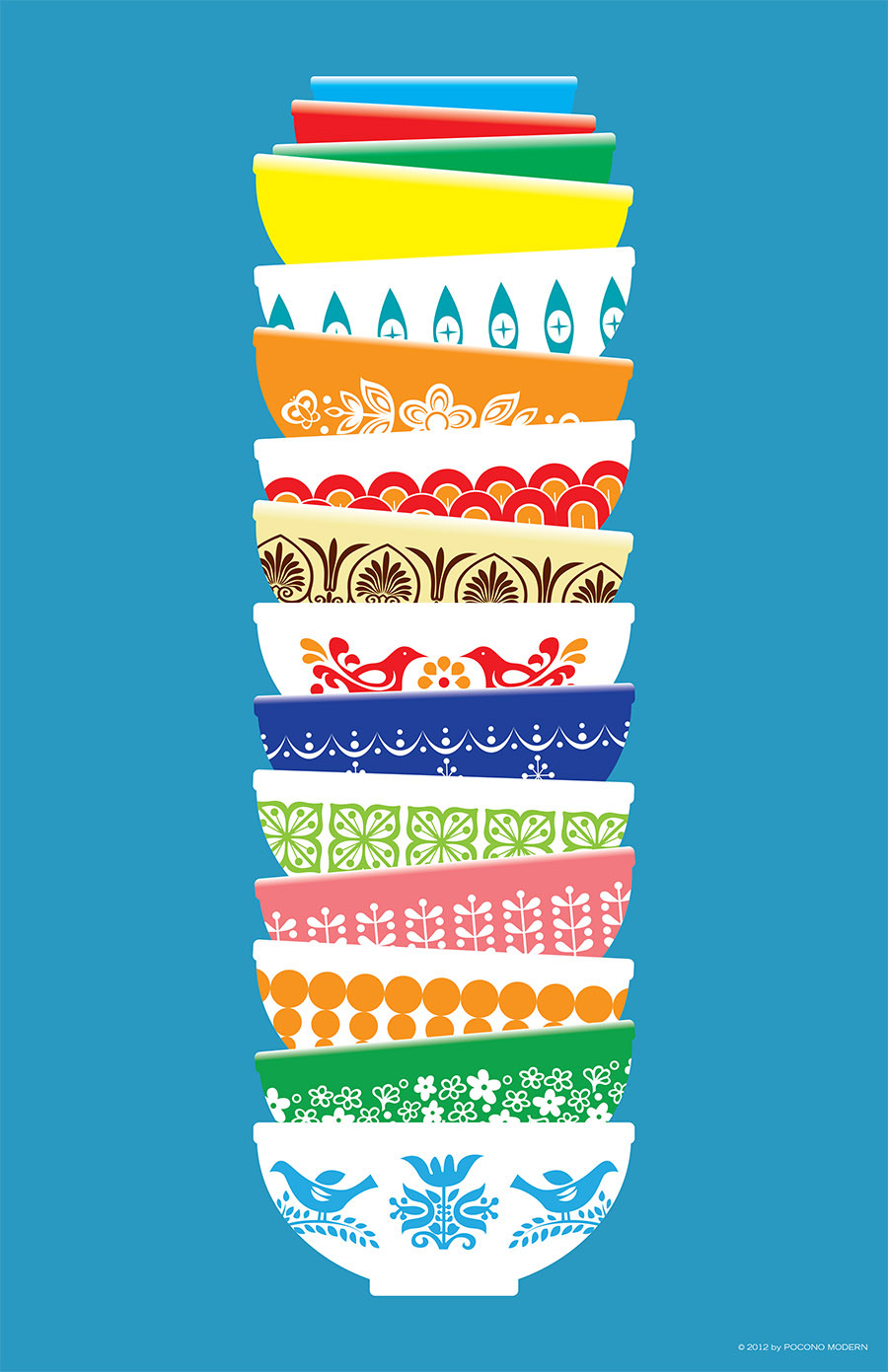 Price: $19
Credit: Poconomodern
For more vintage posters, go here.
5. The bittersweetness

Chocolate. It is a treat for every occasion.
It is bitter, it is sweet, it is Motherhood. Even though chocolate is not usually associated with Mothers, it is a symbol of love and it will just make her happy!
Chocolate is nothing special. Everyone can find a good dark bar of Lindt at every convenient store. But we recommend something out of the ordinary for a special occasion. Try this new American-French (not sure, must research) company that source their cocoa beans from Vietnam and create these single origin, socially responsible bars with absolutely beautiful packaging.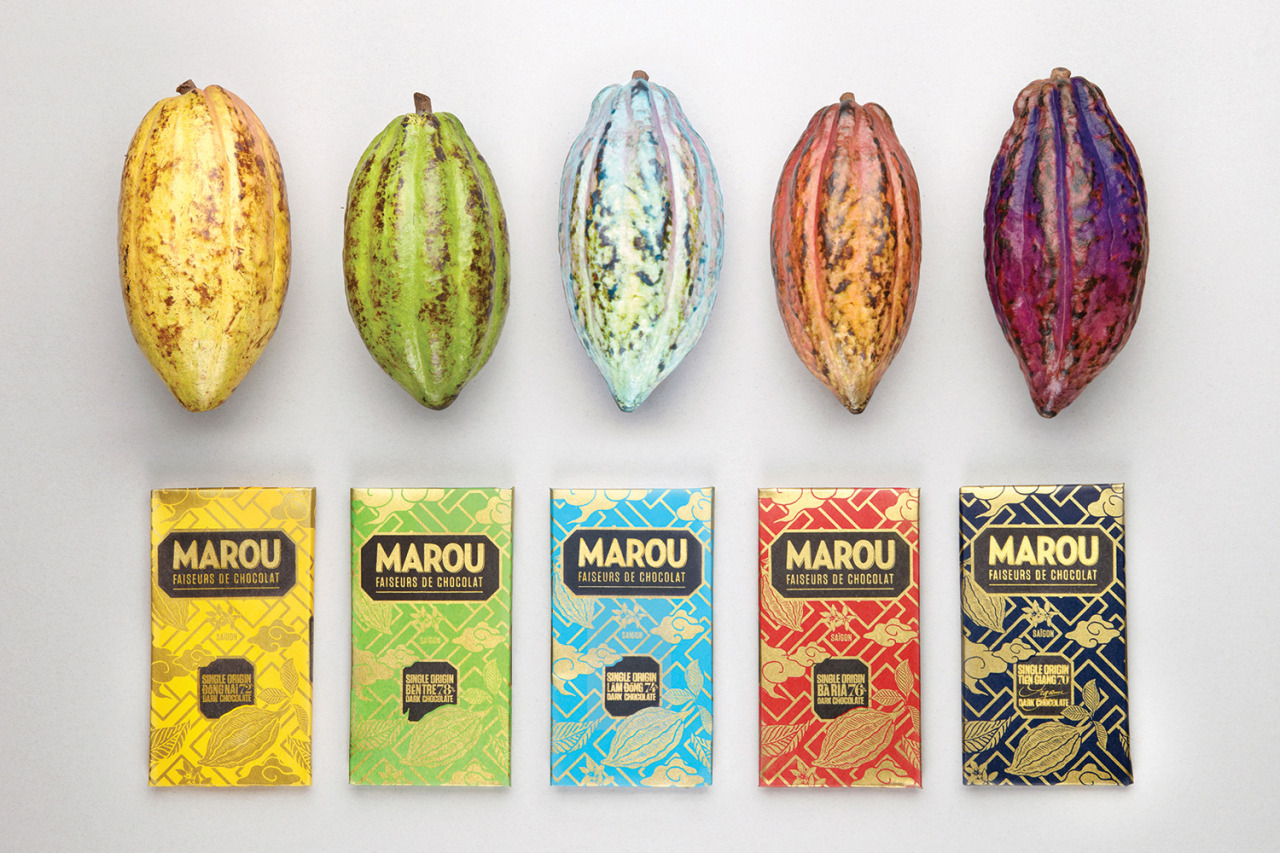 Credit: Marou
You can find stores that sell Marou chocolate worldwide. A big plus if you and Mom are into this vintage style packaging.
Find Marou chocolate in Germany.
There  is also a limited edition product for extra specialness.
6. Fuji Green Tea Collection from The Body Shop

Sometimes it is the experience that Mom values the most, especially when it is a day off from housework or the office that she can relax, destress and indulge herself in the fragrance of green tea.
The Body Shop new product is now on trend: Fuji Green Tea Deluxe Collection – inspired by the Japanese beauty rituals, makes the day more special as Mom can take care of her mind and body. And the package just looks stunning.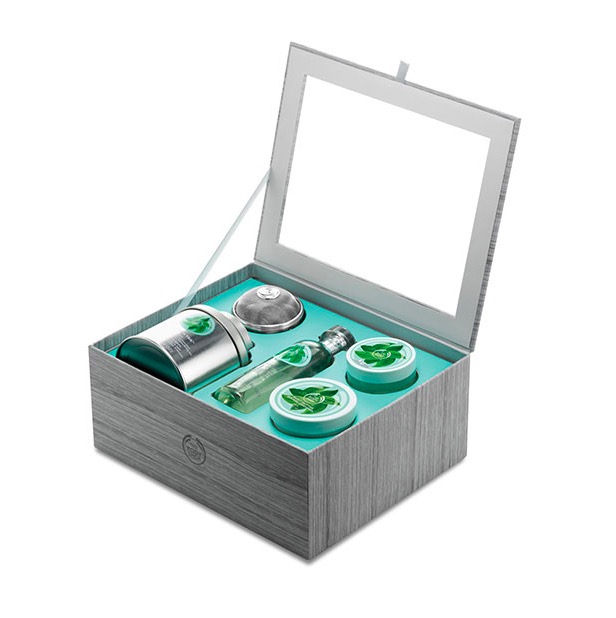 Credit: Thebodyshop
If you are in Germany, you can also go for the smaller collection (22 EUR): Fuji Green Tea Essential Selection.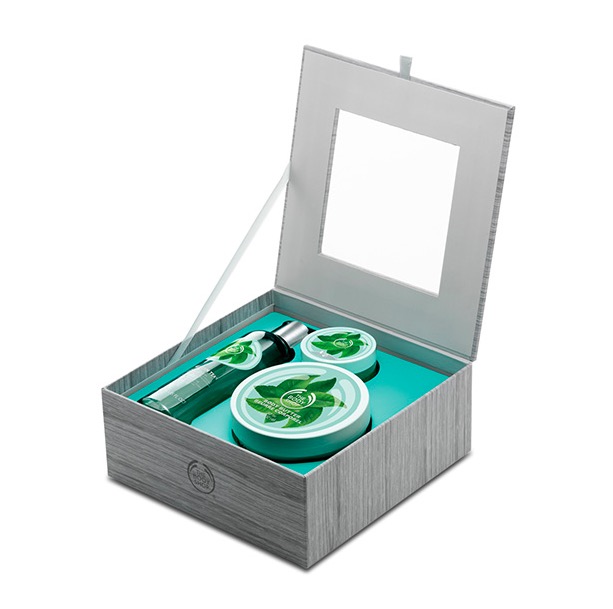 Credit: Thebodyshop
7. "Beste Mama" Personalized Pillow (German)

A personalized gift is always more unique and makes the receiver feel really special.
And these days, it is super easy to get such a gift.
Make your Mom proud by giving her this "Best Mom" pillow (18.90 EUR) with her name printed on it. What else can be cuter than that?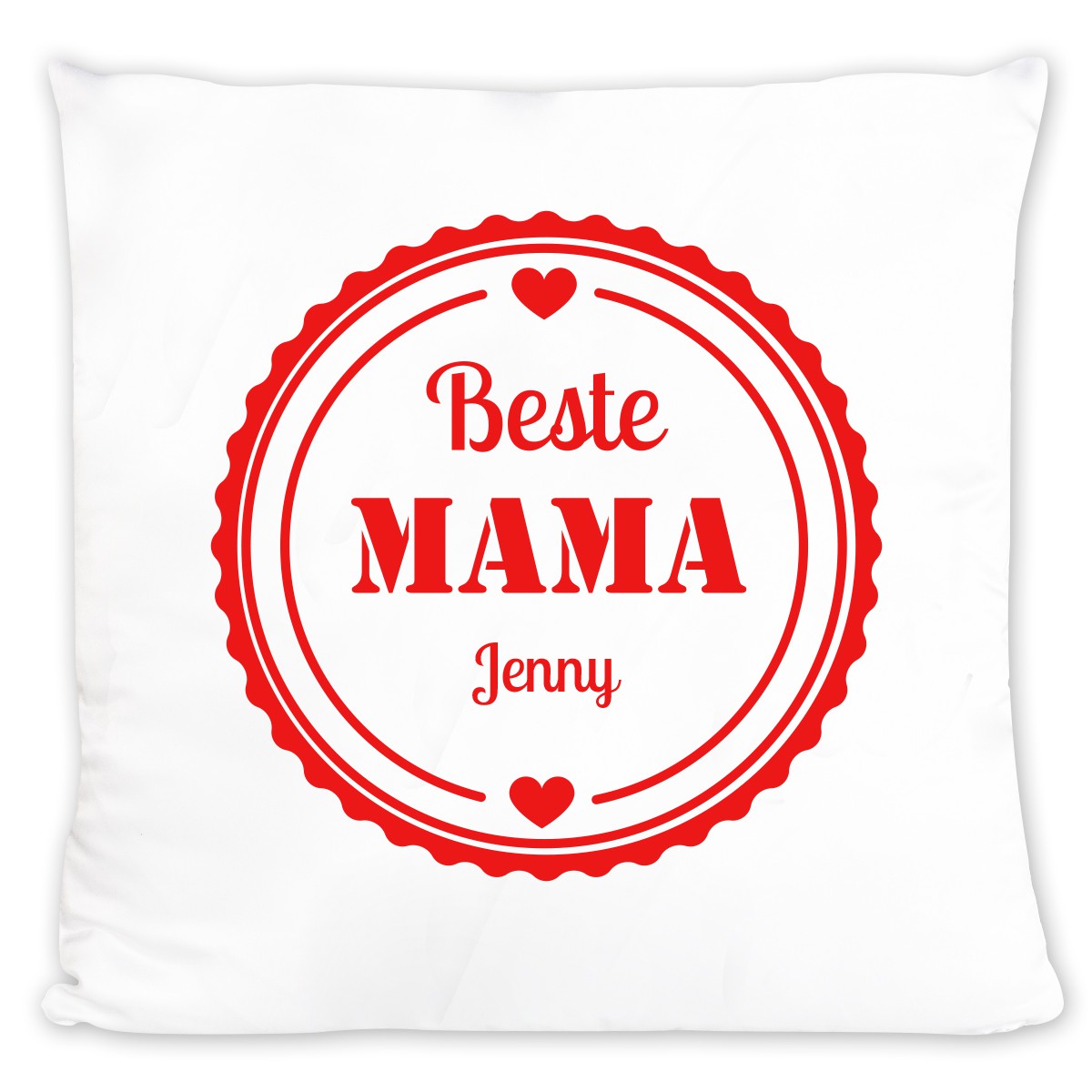 Credit: Geshenkidee.de
8. Eccentric Flower-Eaters

You may be surprised, but flowers aren't just beautiful to look at. Many varieties are safe to eat and they bring color onto your table.
There are enough people (especially children) who once wonder, hm, would it be nice if I can just eat that thing?
Edible flowers make fun gifts but a growing kit makes it even more fun since your Mom will be able to grow it herself and wait for the flowers to bloom. Then make gourmet cakes and salads from them. How cool is that?
For $20.01 get your set of Floralicious Edible Flower Growing kit.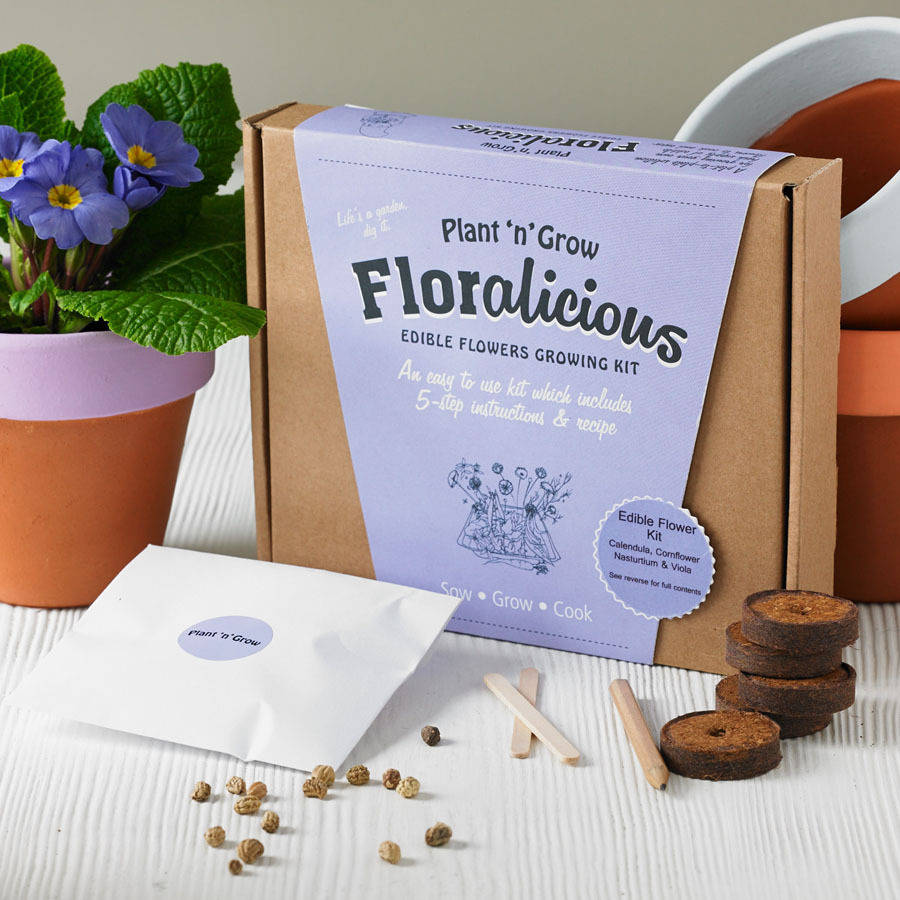 Credit: Notonthehighstreet
9. Family Infographic

This is personalization gone to the next level.
A Family Infographic, framed and hanged in the house will make every visitor jealous, and want to be a part of your family (don't tell them that they can make their own too 😉 ).
Just give a few information about your family and the infographic will get delivered. This gift is perfect when the whole family wants to give Mom a present collectively.
Get a Personalized Infographic for your unique family.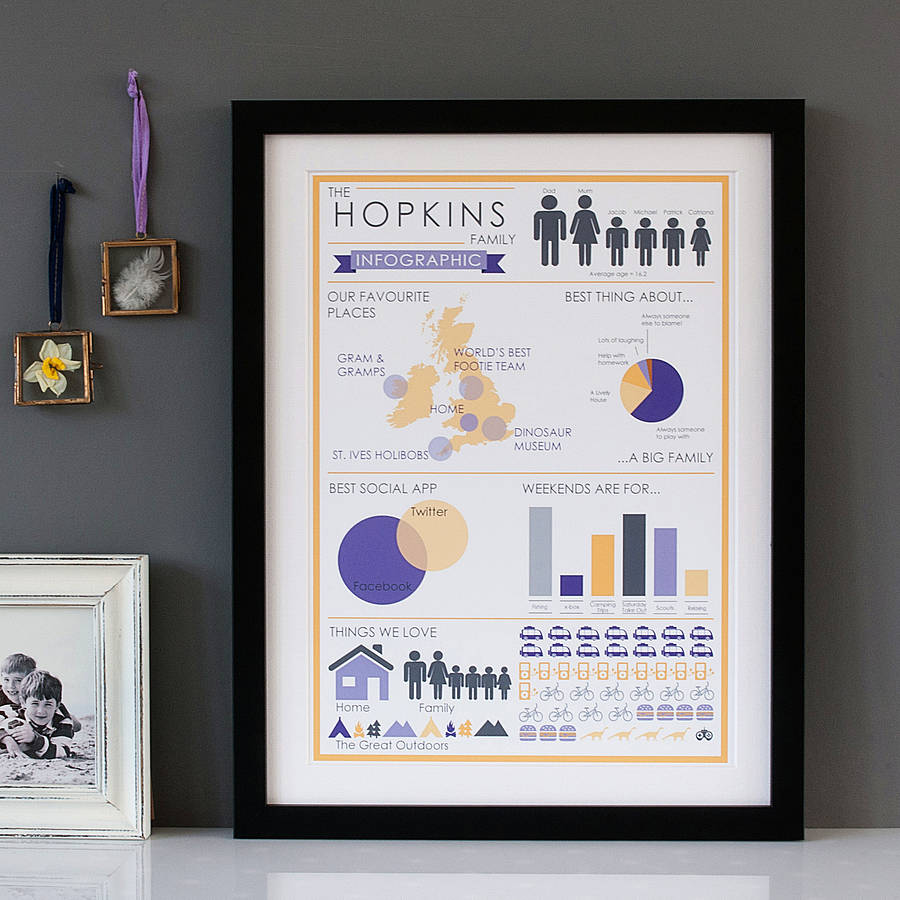 Credit: Notonthehighstreet
10. Housewife tarot
Credit: Amazon
Again, for our vintage friend lovers out there, Housewife tarot is a super cool choice. The 50s retro design style together with the typical housewife symbol from the era gives this deck an incredible charm.
It will give your family simply a fun time going through the cards and read the beautiful illustrations.
Buy the deck from Amazon for $15.25. German version is also available!
11. Three Little Words necklace
Credit: Dogeared
The Three Words, do you say it to her often enough?
What is enough then?
What if you can give it to her everyday, even though you might live in two different places?
Get her this Dogeared elegant necklace for $46 with three little stardust beads so Mom will be reminded everyday.
12. A great vase for flowers of May

It's spring time and flowers are in season, maybe you even like to hand-pick them yourself. In any case you need a vase to keep them fresh for as long as possible.
Even by themselves, vases are an appreciated object of decoration.
Take a look at the Mom Vase – 30.34 EUR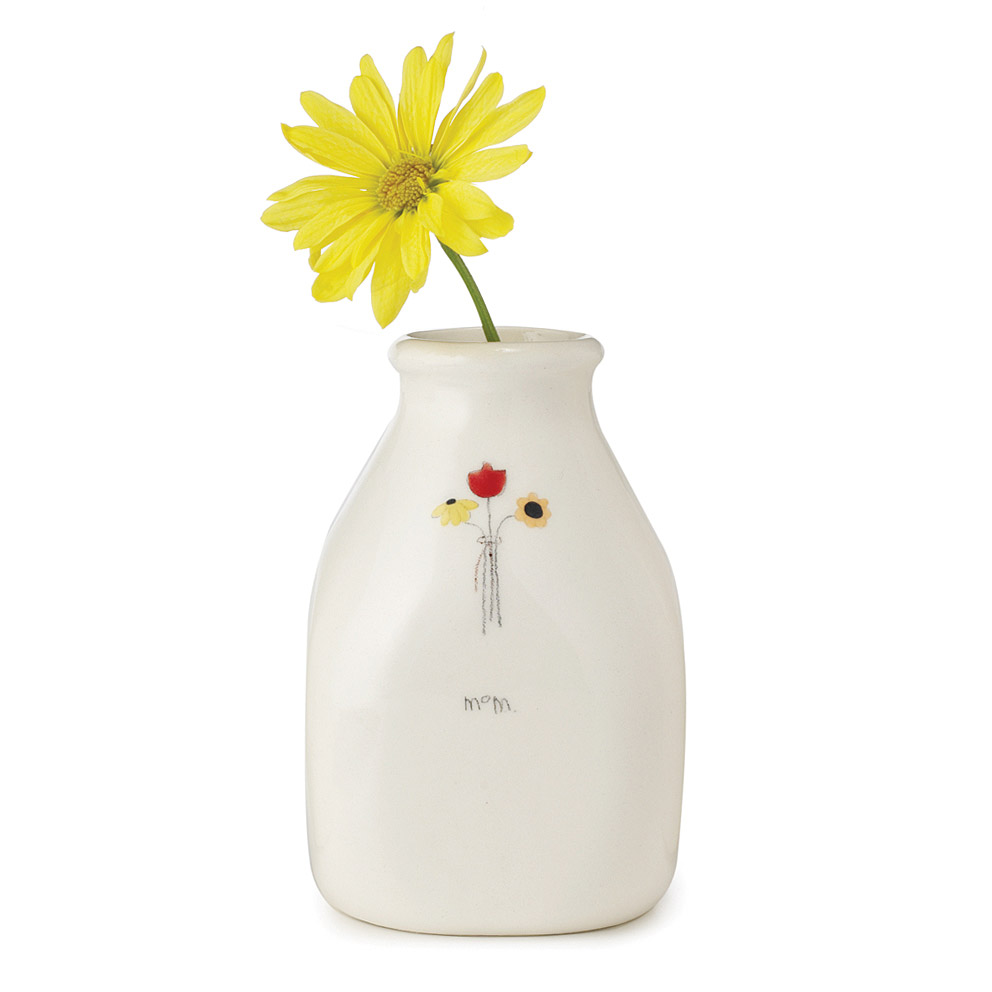 Credit: uncommongoods
13. Cool Mom Apron

She loves to cook, but cooking is messy. Protect her from everyday splatters with a cool apron and remind her that come what may, she's your Mom and the coolest Mom ever.
Get the "Cool Mom" Apron for $24.95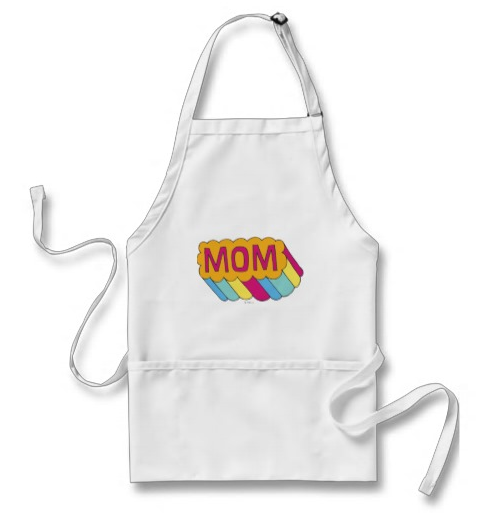 Credit: Zazzle
14. Take her out for dinner
Credit: Sheila Sund
Nothing says caring as much as feeding. She cooked for you whenever possible. If cooking isn't your forte going out for dinner is an equally good option.
Treat your mother to dinner. It's a hassle free way for the both of you to indulge, have your bellies filled and concentrate on each others' stories. If you want you can go all out and suit-up.
15. Jolly Bouquet
Credit: PinkTulip
This one is a classic that never fails. Let the nature into your mother's home with a spring bouquet.
Your local florist has what's in season and beyond. We recommend to go regional, colorful and bright for Mother's Day or choose your Mom's favorite if she has one.
16. Breakfast in bed for the Queen

Your mother made sure you were well fed all your life. She probably cannot help herself and still asks you till this day if you have enough to eat.
Give a little love back and feed her. And what did your mother always say was the most important meal of the day? Exactly, breakfast. Breakfast is easy to do for everyone and the feeling of being surprised in your cozy bed with coffee, tea and some goodies is just priceless.
Your cooking skill sucks? Come on, it is not an excuse, take a look at these cuties:
<iframe width="560″ height="315″ src="https://www.youtube.com/embed/f4D4U5BYfCQ" frameborder="0″ allowfullscreen></iframe>
17. Personalized necklace

We know you are your mother's most precious, but that doesn't mean you cannot compliment her with a piece of precious for herself.
At Dangling Jewelry you can customize a piece of jewelry for a timeless and truly personal accessory. Within one to three work days your unique necklace with a gemstone and an initial at the center is ready for shipment. The basic version is 33,85 EUR plus shipping cost. If you live in Europe, you might want to hurry a bit, as it will be shipped from Texas, United States.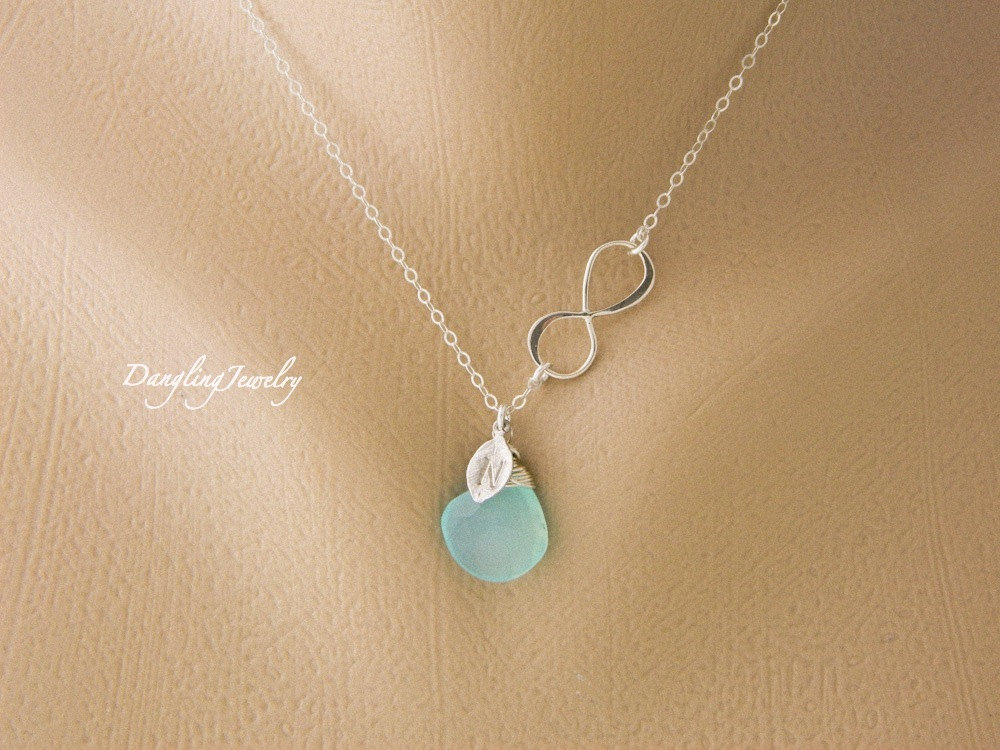 Credit: etsy.com
You can choose among as many as 48 gemstones.
Many gemstones are assigned to specific months. If you don't know which is your mother's favorite, you could go with her birth month.
So, let us know what do you end up getting for Mother's Day? Or you have a better gift idea, share with our readers!